Seasonal Diary
End of 2013 Burrough Hill Dig
(July 21, 2013)
---
What an exciting 6 weeks we have experienced.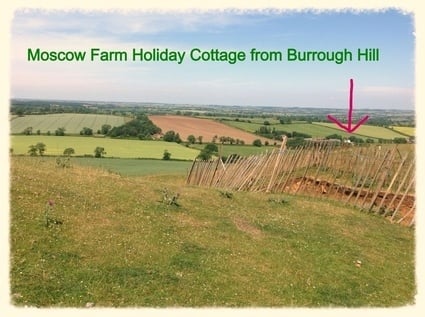 Photo shows the SW corner of the hill near the toposcope, with a view down to us.
Lots of new discoveries taking the history back another 2000 years. I particularly liked the scarring from a beacon probably lit for the Coronation. I'm not able to say which one though!