Seasonal Diary
healthy crops
(June 13, 2014)
---
Rather than show a picture of a tractor and field, here is an unusual view for us of the Leicester University Archaeology students on the last dig of the 5 year project. Thursday 12th June turned out to be a scorcher.....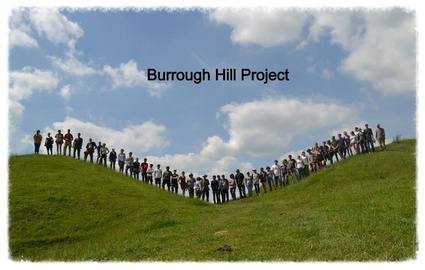 This is not the normal view we get of the Hill, but made a change of view for those dwelling at Moscow Farm.
Blackgrass is becoming resistant to conventional controls in cereal crops. It is increasing, and affects the yield of the crop. We love to see healthy fields of wheat, oats and Oilseed Rape at Moscow Farm. The farmer is a bit perplexed by this new invader.